Design Thinking for Innovation
About this Course
Today innovation is everyone\'s business. Whether you are a manager in a global corporation, an entrepreneur starting up, in a government role, or a teacher in an elementary school, everyone is expected to get lean - to do better with less. And that is why we all need design thinking. At every level in every kind of organization, design thinking provides the tools you need to become an innovative thinker and uncover creative opportunities that are there - you\'re just not seeing them yet. In this course, developed at the Darden School of Business at the University of Virginia and taught by top-ranked faculty, we provide an overview of design thinking and work with a model containing four key questions and several tools to help you understand design thinking as a problem solving approach. We also look at several stories from different organizations that used design thinking to uncover compelling solutions.
Created by:
University of Virginia
Language:
English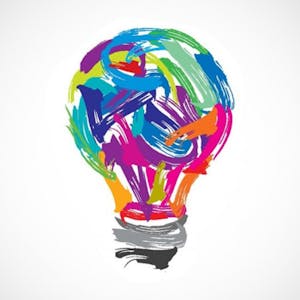 Related Online Courses
Leaders must be prepared to succeed in fast-moving, complex, global business environments. This course is intended for people working in the modern-day global organization and will teach you how to...
more
Energy markets are governed by the laws of economics. Generators and consumers interact to shape the transactions in the energy markets, and thus the energy system. But how does the 'invisible...
more
This course is part of the Healthcare Administration MicroMasters program which consists of 7 courses and a capstone exam. After completing the program, you can also apply to Doane University to...
more
¿Eres un profesional o actor activo del sector del Agua y Saneamiento? o simplemente, ¿te interesa conocer cómo es la gestión del agua en tu ciudad? Este curso busca fortalecer tus con...
more
Management is both an art and science in that through collaborative interactions, individuals are able to achieve goals. This course provides a framework for understanding the key functions of a...
more